Study Destinations

,

Study In Ireland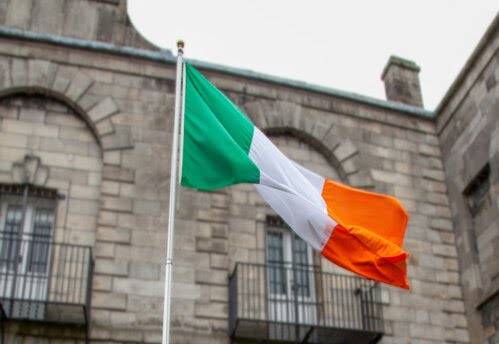 Are you dreaming of an unforgettable study abroad experience? Look no further than the Emerald Isle – Ireland! Immerse yourself in a captivating blend of rich history, breathtaking landscapes, renowned universities, and a thriving cultural scene. As a leading study abroad agency, we are here to guide you on your journey to studying in Ireland.
Why Choose To Study In Ireland?​
Ireland's higher education system is globally recognized for its excellence. The country is home to prestigious universities and colleges offering a diverse range of academic programs, from arts and humanities to STEM fields and business studies.
Ireland offers high quality of life with low living costs,
enabling international students to have the best experiences and get value for their money.
Ireland allows students to work while they study for up to 20 hours a week during studies and up to 40 hours a week during holidays.
The minimum wages are also reasonable and upon completion
English-Speaking Country:
As an English-speaking country, Ireland welcomes students from around the world, making it a comfortable destination for international students to pursue their academic ambitions.
The Global Peace Index ranked Ireland as the 3rd safest country in the world. Ireland is known for its friendly atmosphere and safe environment, Ireland provides a welcoming space for international students to learn, grow, and create unforgettable memories.
After completing their studies in Ireland, international students have several post-study options to consider. 12-month post study work permit for international graduates with an Irish Honours Degree qualification, 24-month for Masters graduates.
In Ireland, there are typically two main intakes for higher education programs at universities and institutes of technology. These intakes are as follows:
February Intake:
The February intake, also known as the Spring intake or the second intake, is less common but increasingly offered by some institutions. This intake allows students to commence their studies in the second semester of the academic year.
It is more common for certain courses and programs, especially in fields where flexibility in the start date is possible.
The February intake is particularly advantageous for students who may have missed the September intake or need more time to prepare.
September Intake:

The September intake is the primary and most popular intake for most courses in Ireland. The academic year usually begins in September or early October, depending on the institution.
This intake aligns with the start of the Irish academic year, and many programs open their admissions for the September intake.It is suitable for both undergraduate and postgraduate programs.
It's essential to check with the specific universities or colleges you are interested in to confirm the availability of courses for each intake. Some courses may only be available in the September intake, while others may offer both September and February intakes. Additionally, some highly competitive courses may only have one intake per year.

Keep in mind that application deadlines for the September intake are generally earlier, with deadlines falling between January and March for most programs. For the February intake, application deadlines typically fall between September and November of the previous year.
To ensure a smooth application process, it is advisable to plan ahead, gather all necessary documents, and submit your application well before the deadlines. Whether you choose the September or February intake, studying in Ireland promises a rewarding and enriching experience in a country renowned for its academic excellence and vibrant culture.
The following academic awards can be achieved at Irish third-level institutions:
Higher Certificate:
Two-year full-time course
Bachelor's Degree:
Three-year full-time course

Honours Bachelors Degree:
Normally a three or four-year course
Graduate Diploma:
Designed for graduates seeking a vocational reorientation – usually a one year course
Masters degree:
Either by research or through a taught programme. Normally one-two year(s) duration
Doctorate (PhD): 
Usually takes a minimum of three years of original research
The cost of studying in Ireland as an international student can vary depending on several factors, including the type of course, level of study, institution, location, and your personal lifestyle choices. Here's an overview of the main expenses you can expect to encounter:
Tuition Fees:

Tuition fees in Ireland vary significantly based on the program and the institution. For undergraduate programs, tuition fees for international students can range from approximately €10,000 to €25,000 per year. For postgraduate (master's) programs, tuition fees can vary between €10,000 and €30,000 per year. Research-based or specialized courses may have higher fees.

 

Accommodation:
The cost of accommodation will depend on whether you choose to live on-campus in university-provided housing or off-campus in private rentals.On-campus accommodation may range from €5,000 to €10,000 per academic year. Off-campus accommodation costs can vary widely depending on the city and type of accommodation, ranging from €400 to €1,200 per month.

 

Living Expenses:
For international students you will be required to show bank statements with a minimum of €10,000 to cater for your living expenses for each year of your study in Ireland. Your living expenses will include costs for food, transportation, utilities, entertainment, and other personal expenses. On average, you might need around €700 to €1,000 per month to cover living expenses.

 

Health Insurance:
As an international student, you will need to have health insurance coverage during your stay in Ireland. The cost of health insurance can vary, but it is usually around €300 to €600 per year.

 

Miscellaneous Expenses:
Miscellaneous expenses may include visa application fees, residence permit fees (if applicable), travel costs, and other unforeseen expenses. Plan for an additional budget of around €500 to €1,000 per year for miscellaneous expenses.
It's important to note that the above figures are rough estimates and can vary based on individual circumstances. Additionally, the cost of living in major cities like Dublin may be higher than in smaller towns and rural areas.
Scholarships and Financial Aid: Ireland offers various scholarships and financial aid options for international students to help offset the costs of studying. Many Irish institutions and the government provide scholarships based on academic merit, field of study, and other criteria. It's essential to research and apply for scholarships well in advance.
Overall, while studying in Ireland may involve significant expenses, the quality of education, vibrant student life, and career opportunities make it a worthwhile investment for many international students.
Ireland Checklist (for application)
Application Form:
A completed application form is provided by the institution. This can usually be submitted online through the institution's application portal.

Proof of English Language Proficiency: This is usually demonstrated through standardized tests like IELTS, TOEFL, Duolingo or Pearson Test of English (PTE). Check the specific score requirements of your chosen institution.

Academic Transcripts and Certificates: Copies of your academic transcripts and certificates from previous educational institutions, including your high school or previous university. These should be translated into English if they are in another language.

Curriculum Vitae (CV) or Resume: A summary of your educational background, work experience, skills, and achievements.

Personal Statement or Statement of Purpose:
A written personal statement outlining your academic and career goals, as well as your reasons for choosing the specific program and institution.

Letters of Recommendation: Usually, two or three letters from teachers, professors, or employers who can vouch for your academic and personal qualities.

Passport Copy: A copy of the identification page of your passport.

Passport-sized photographs: Often required for identification purposes.

Application Fee: Some institutions may require an application fee to process your application.

Visa Documentation: If you're admitted to a program, you will need to apply for a student visa. This process requires specific documentation, including the institution's acceptance letter, proof of funds, and more.

Funding Proof: Evidence that you have the financial means to cover tuition fees, living expenses, and other costs while studying in Ireland.

Portfolio (if applicable): Some creative programs, like arts or design, might require a portfolio showcasing your previous work.

Research Proposal (for research programs): If you're applying for a research-based program, such as a PhD, you might need to submit a research proposal outlining your intended research project.
Ireland Study Visa Requirements
According to the Irish Immigration, when you submit a study visa application, you must have the following documents:
Application Summary document
Application letter
Two colour passport sized photograph not more than 6 months old
A valid passport.
Evidence that you have enrolled on a privately funded course
Evidence accounting for any gaps in your educational history
Evidence of fee payment to college
Evidence that you have the academic ability to follow your chosen course
Evidence of your level of English
Finances
Private Medical Insurance
Previous Visa Refusals
Summary of finances for study visa application
Study Destinations

,

Study In Ireland
Got any further Questions about Studying In Ireland?
Talk to us to guide you on the best course and school that fits you best at no Cost!