Study Destinations

,

Study In UK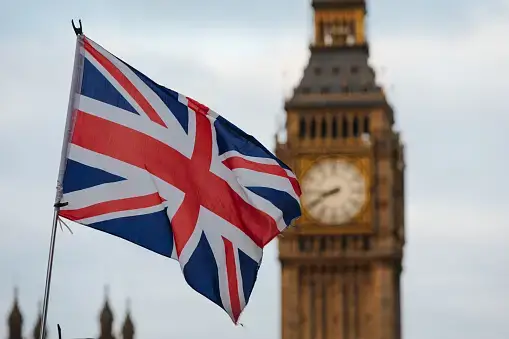 The United Kingdom (UK) has been a highly popular destination for international students for many years. The country's rich academic heritage, world-class universities, diverse cultural experiences, and outstanding research opportunities are just some of the reasons why the UK remains a favored choice for students from around the world.
Why Choose to study in the UK?
1. Prestigious Education System:
The UK is renowned for its prestigious education system and long-standing tradition of academic excellence. It is home to some of the world's oldest and most respected universities, offering a wide range of high-quality academic programs. The UK has been a leader in academia for centuries. It's home to two of the world's top five universities (with a further 26 ranked among the global top 200) a
Top universities rankings based on QS world university ranking 2023
| Universities | QS world university ranking 2023 |
| --- | --- |
| University of Cambridge | 2 |
| University of Oxford | 4 |
| University College London (UCL) | 8 |
| Imperial College London | 6 |
2. Diverse Course Offerings:
British universities provide an extensive variety of academic disciplines and courses, ensuring that students can find programs that suit their interests and career aspirations.
3. Globally Recognized Degrees:
A degree from a UK university holds global recognition and is highly respected by employers worldwide. Graduates from UK institutions often enjoy enhanced employability and career prospects.
4. Post-Study Work Opportunities:
After completing their studies, international students in the UK may be eligible for a post-study work visa. This allows graduates to gain work experience and explore job opportunities in the UK after graduation.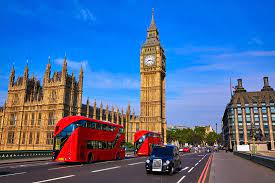 5. Shorter duration of courses
Courses in the UK education system are shorter and more intensive than many other countries, which means you'll graduate sooner, without compromising on quality. While you can complete an undergraduate program in three years, you'll be able to finish a graduate program in just one year. This not only saves me, but also a chunk of money spent on tuition fees and living costs.
To manage your everyday living expenses along with your studies, you can work part-me for up to 20 hours a week during term me and full-me during your semester break. This helps pay for your bills, as well as gain industry experience in your field of study.
7. Explore Europe while studying
The UK is well-connected to major European countries, such as France, Netherlands and Belgium – these being the closest at distances ranging from 300 – 1000 miles. This is a great benefit for students because they are able to explore new countries while studying.
How much does it cost to study in the UK?
Tuition fees:

Typically between £11,400 and £30,000 annually

Living costs:

Between £900 and £1,400 a month
Fees for UK courses vary depending on your study level and where in the UK you are studying.

Undergraduate

International undergraduate tuition fees vary from £11,400 – £38,000. The average cost is estimated to be around £22,200 per year.

Typically, undergraduate degree courses in England, Wales, and Northern Ireland last for three years or four in Scotland.

Postgraduate

International postgraduate tuition fees vary from £9,000 – £30,000. The average cost is estimated to be around £17,109 per year.

Many postgraduate degree courses in the UK can be completed in one year of full-time study. This has financial and career benefits. A one-year master's programme usually has fewer and lower associated costs. It offers the option of faster entry or re-entry into employment than a traditional two-year master's programme.

As tuition fees vary by course and institution, contact our study in UK team to advise you on the university or college you are applying for detailed information.

Living Costs

As an international student coming to the UK without dependants, you can expect to pay around £1300-£1400 per month in London or £900-£1300 in the rest of the UK to cover your accommodation, bills, groceries, and a range of other living expenses during your studies.

Other Costs

If you study in the UK for more than six months, there are additional associated costs to consider.

£363 for your UK student visa which will allow you to live and study in the UK throughout your course (this is a one-off charge)
£470 for your Immigration Health Surcharge per year which will give you access to the UK's National Health Service – this is the cost after the 25 per cent discount for student visa holders
Requirements to study in the UK
To study in the UK as an international student, you will need to meet the following requirements:
English language proficiency test like IELTS.

Financial support

Admission requirements

Visa

Health care insurance

Letter of recommendation (LOR)

Statement of purpose (SOP)
Study in the UK frequently asked questions
Study Destinations

,

Study In UK
Let us introduce you to top schools and universities in the UK
We'll guide you on the best course and school that fits you best