Comprehensive Guide to Studying in Ireland: Costs, Visa Fees, and Scholarships for International Students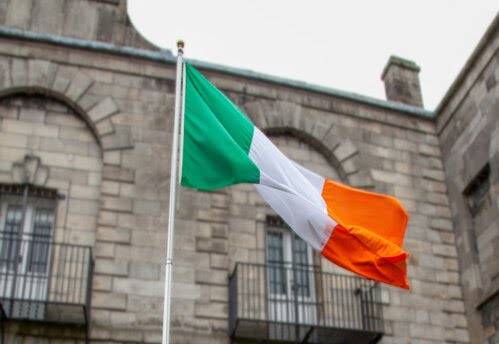 Ireland, often referred to as the "Emerald Isle," is a captivating destination for international students pursuing higher education abroad. With its rich history, vibrant culture, and world-renowned educational institutions, Ireland offers a unique and high-quality academic experience. In this comprehensive guide, we will delve into the details of studying in Ireland, covering costs, visa application processes, and available scholarships. Our goal is to provide international students with a deeper understanding of what to expect and how to navigate the opportunities Ireland offers.
While Ireland may not be the cheapest destination for international students, it offers exceptional value for the quality of education and overall experience it provides. Consider these reasons when deciding to study in Ireland:
High-Quality Education: Ireland is home to several world-class universities and colleges, known for their academic excellence and research opportunities.
English Language: The primary language of instruction in Ireland is English, making it an ideal destination for students who want to study in an English-speaking environment.
Cultural Experience: Ireland's rich history, music, art, and literature provide a unique cultural experience, allowing students to explore historic sites, scenic landscapes, and lively cities.
Work Opportunities: International students can work part-time while studying and full-time during holidays, gaining valuable work experience.
Safety and Hospitality: Ireland is known for its safety and welcoming atmosphere, ensuring a comfortable and secure environment for international students.
Key Universities and Colleges in Ireland
Ireland is home to several world-class universities and colleges, each with its unique strengths and specialties. When considering studying in Ireland, it's crucial to explore these institutions, taking into account their global rankings, to find the one that aligns with your academic and career goals. 
Here are some of the prominent universities and colleges, along with their notable global rankings:
University College Dublin (UCD)

World Ranking: UCD consistently ranks among the top 200 universities worldwide in various global university rankings.
Strengths: Renowned for its research excellence and academic programs.
Specialties: UCD excels in areas such as business, science, engineering, and medicine. It is particularly known for its research in agriculture and veterinary sciences.



Trinity College Dublin

World Ranking: Trinity College Dublin is consistently ranked among the top 100 universities globally.
Strengths: The oldest university in Ireland, Trinity consistently excels in academic and research achievements.
Specialties: Trinity is known for its strengths in humanities, arts, social sciences, and natural sciences. It is especially well-regarded for its research in literature, history, and technology.



University College Cork (UCC)

World Ranking: UCC is typically ranked in the top 300 universities worldwide.
Strengths: Known for its commitment to innovation and research.
Specialties: UCC offers programs in medicine, pharmacy, and science-related disciplines.



Dublin City University (DCU)

World Ranking: DCU is consistently ranked in the top 400 universities globally.
Strengths: A dynamic institution focusing on entrepreneurship, innovation, and practical education.
Specialties: DCU excels in business, engineering, computer science, and communication studies.



National University of Ireland, Galway (NUIG)

World Ranking: NUIG is typically ranked among the top 250 universities globally.
Strengths: Located in a vibrant cultural city, NUIG emphasizes sustainability and environmental research.
Specialties: NUIG offers programs in marine science, law, and social sciences. It is a leader in research related to climate change and the environment.



University of Limerick (UL)

World Ranking: UL is often ranked within the top 500 universities worldwide.
Strengths: Known for its innovative teaching methods and industry connections.
Specialties: UL offers programs in engineering, business, and science, with a focus on producing graduates well-prepared for the job market.



Dublin Institute of Technology (DIT)

World Ranking: DIT is recognized for its contributions to creative and innovative thinking.
Strengths: Fostering creativity and innovation in education.
Specialties: DIT offers programs in creative arts, design, and technology. It is particularly strong in areas like architecture, multimedia, and film.


These rankings are based on various global university ranking systems and provide insights into the academic excellence of these institutions. When making your decision, consider not only the ranking but also the specific programs, faculty, and campus culture that align with your academic and career aspirations
Tuition Fees
The cost of studying in Ireland for international students varies based on several factors, including the university, program, and location. On average, undergraduate tuition fees range from €10,000 to €20,000 annually, while postgraduate courses can cost between €10,000 and €25,000. However, these figures are approximate, and it is crucial to consult your specific university or college for precise pricing information.
Cost of Living
Living expenses in Ireland are estimated at around €10,000 to €12,000 per year. This includes accommodation, food, transportation, study materials, and personal costs. Keep in mind that your actual expenses may vary based on your lifestyle and the city in which you choose to study.
Scholarships and Financial Aid
To ease the financial burden, many universities in Ireland offer scholarships and financial aid to international students. These scholarships can cover tuition fees or living expenses, making education more affordable for eligible students. Explore the scholarship opportunities at your chosen institution to determine your eligibility.
Part-Time Work
International students in Ireland are permitted to work part-time during their studies and full-time during holidays. This presents an excellent opportunity to gain work experience and supplement your income, making it a cost-effective choice.
Navigating the Visa Application
Irish Visa Fee
The visa application fee for Ireland is approximately €60 for a single entry Visa. However, it is vital to check the official website of the Embassy of Ireland in your country for the most up-to-date information, as visa fees can change. Additionally, the visa application process may involve various documents and requirements, so it's advisable to start the application well in advance to ensure a smooth experience.
Obtaining an Ireland Student Visa
Obtaining an Ireland student visa is typically a straightforward process if you meet the necessary requirements and provide all the requested documents. To ensure success, plan ahead and have all your paperwork in order. Follow the instructions carefully, provide accurate information, and meet the financial requirements. If you have concerns or questions about the application process, consult with the Embassy of Ireland in your home country or a reputable study abroad agency for guidance.
Potential Reasons for Visa Rejection
Visa rejections can occur due to incomplete or inaccurate documentation, insufficient financial proof, or failure to meet specific eligibility criteria. Minimize the risk of rejection by thoroughly understanding the visa requirements and providing all the requested documents. Seeking assistance from a study abroad agency or a reliable consultant can improve your chances of a successful visa application.
Processing Time
The processing time for an Ireland study visa can vary. It is advisable to apply well in advance of your intended start date. Typically, it may take a few weeks to 8 weeks to receive a decision on your visa application. Check the official processing times provided by the Irish embassy or consulate where you submit your application for accurate information.
In conclusion, studying in Ireland offers numerous advantages to international students. While the costs may vary, the benefits of high-quality education, cultural immersion, and future career prospects make it a worthwhile destination. If you're considering studying abroad, Ireland is undoubtedly a top choice.
For more detailed information about studying in Ireland, including specific programs, application details, and additional resources, please visit our dedicated Study in Ireland page. It provides valuable insights and guidance for prospective international students interested in exploring the opportunities that Ireland has to offer.
Let us introduce you to top schools and universities
We will help you connect to some of the top universities across the world. Talk to us today.